Hello Friends!
My name is Michael, and I am a teacher in Luang Prabang, the old capital of the country of Lao (or Laos as it is often called). Students usually call me Ajaan Michael because "ajaan" (pronounced ah-jahn) is the Lao word for teacher.
In 2008, after my first visit to Lao, I created the S.M.I.L.E. Project (Supporting Multitudes In Life & Education), which is a USA 501c3 non-profit under fiscal sponsorship of E.R.I. (Earth Rights Institute) incorporated in both Pennsylvania and California with EIN # 30-0029920. My mission is to offer FREE education, nutritional aid, and healthcare assistance to impoverished, abandoned, orphaned, and underprivileged youth lacking the funds and resources for quality education and nourishment in an effort to break the cycle of poverty and create economic mobility for the students, their families, and indeed whole communities. In addition to the free classes that I teach, I also help students attain scholarships and sponsorships to provide the opportunity of attending high school, university, and a variety of extra-curricular classes. In my own classroom, I am committed to providing an experience that activates the mind and empowers individuals to achieve their full potential, while maintaining compassion for themselves and others to create a stronger, happier, and more supportive global community.
After graduating from Bates College in Maine as the top ranking mathematics major in my class, I lived in San Francisco for about 20 years working as a management and administrative consultant for medical and dental practices. I also had an alternative healing and life-coaching business, through which I taught meditation and Buddhist dharma to assist others in living from the heart, cultivating compassion, patience and tolerance, embodying peace, acting with kindness, working collectively, and serving those in need. I have worked in many fields along the way, including jobs such as Director of Culinary Arts at a health institute where I was the master chef, restaurant manager, and instructor of food preparation and nutrition classes. I have been a business manager, landscape artist, fashion and art model, retail clerk, telemarketer, janitor, and a teacher in various capacities since the age of 12 when I began teaching languages and doing private tutoring in several subjects.
As my personal meditation practice deepened, my passion for teaching kept coming to the forefront of my awareness, and I began considering embracing that passion as a monk. In 2008 I planned a two-week trip to Southeast Asia to observe monastic life by visiting active Buddhist temples. I travelled primarily in Thailand and didn't intend to visit Laos, yet a friend recommended that I check it out since I would be so close. I was reluctant, but in the end I did plan two days in Luang Prabang as part of my journey. When I arrived, I met a couple of young novice monks at a temple and they were very eager to attempt a conversation in English using their very limited ability. I took them to a bookstore and bought each of them an English book, and they took me right back to the temple to practice reading with me. I spent my entire time with them at the temple and never saw anything else in Lao. When I had to leave, they put their hands together and bowed in the traditional Lao "nop" asking, "Please, will you come back and be our English teacher?"
I felt very appreciated and welcomed. Their openness and sincerity allowed my own heart to open and listen more deeply. I told them that I would possibly make another trip to Lao when I had vacation time again the next year, though I made sure they understood I could not promise that it would happen. Meanwhile, my heart reminded me every moment of the connection that I felt instantly with the place, the people, and especially the monks and novices at the temple whom I found deprived of the educational opportunities they are so deserving of, and so eager to receive.
Many students in Luang Prabang (and many monks and novices at the temples) come from very poor families in the countryside. Their parents can't afford to educate, let alone feed their many children. Large numbers come to Luang Prabang with the hope of being accepted as a novice at a temple, where they will receive food, shelter, and a greater opportunity for education. Space in temples is very limited, and without connections, being accepted to join a temple is a challenge. Many are forced to return to their villages with lost hope of a brighter tomorrow. Aside from the students becoming novices, there are also many impoverished youth riding dilapidated bicycles from the countryside, for sometimes over an hour each way, to study in Luang Prabang. They come early in the morning, study (without eating all day), and return home often after midnight only to repeat this ritual after just 4 or 5 hours of sleep.
In Lao, even the public schools charge tuition, so although students may have the ability to get to the town, their parents (mostly illiterate rice farmers) are rarely able to afford school fees, or even uniforms, and certainly not lunch money. When parents send a child to school, he or she is expected to teach their siblings at home, since with families of typically 6 to12 children, parents can often only scrimp enough to send one or two to school.
At public schools, English class is generally only scheduled for two hours per week, and once per month that period is taken up by an exam. So, assuming the teacher is never absent, which is far from reality to say the least, students get at most 6 hours per month of English instruction from teachers whose English even I can't understand, which is certainly not the fault of the teachers, as they came from the same situation.

There are only a handful of native English speaking teachers in Luang Prabang, and their classes are only affordable to the wealthy elite. Many foreign tourists in Luang Prabang volunteer at various schools and organizations. The kids love it, and often create quick bonds, however volunteers come and go, so these bonds aren't allowed enough time to develop to the point where the students feel safe enough to really open to deeper issues that require attention, and instead kids are constantly being torn away from these connections, which often makes things worse. The orphans and other precariously situated youth are frequently re-traumatized by this repetitive perception of abandonment.
Upon doing online research into education in Lao, I found the following statement. I can't vouch for or verify the level of truth of this statement, however, based on my own experience in Lao, it seems to be accurate.
"In the education sector, 40 percent of boys and 33 percent of girls attend secondary school—42 percent fewer children than attend primary school. One reason for this decline is that 65 percent of primary schools are unable to offer classes in all grade levels. Most schools offer up to only the second grade, which prevents children from completing their basic education. Approximately 25 percent of teachers lack formal training; in fact eight percent of them have not completed primary school. Teachers receive low salaries and are not equipped with the proper resources to teach. The government currently spends less than three percent of the nation's budget on education, ranking it 111th out of 132 countries worldwide."
For all the above reasons and more, after my first visit to Lao, I made it my personal goal to provide a FREE and stable learning environment here. I wanted kids to have a long-term teacher with whom they could begin to feel safe, find their confidence, and really open to allow growth and learning … not just English, but also life lessons. In addition to English and computer classes, I also teach practical real life stuff like how to open a bank account, set up and use an email account, how to get an ID, passport, or driver's license and insurance, how to write a resume or CV, how to succeed in a job interview, and even how to do a Google search to learn just about anything. I teach students about teamwork, problem solving, goal planning, budgeting, food hygiene and handling, networking, taking responsibility and much more. I also like to involve tourists in my class to facilitate conversation practice with students. This allows students to learn about other cultures and peoples ... helping them become worldly without ever leaving the classroom. I do my best to create classes that are as much fun as they are educational, so that learning happens naturally.
I began the S.M.I.L.E. Project teaching only monks and novices while still living and working in San Francisco. I had already been teaching English for many years, including 3 years on the island of Rarotonga in the South Pacific, yet in all my years of teaching I had never been certified. Before moving permanently to Lao, I enrolled myself in a program at University of California Berkeley for TESOL certification. In 2010, when I completed my certification, I left my job and home, sold and gave away my belongings, and moved to Lao indefinitely to work on the S.M.I.L.E. Project and teach free classes full-time. It felt like becoming a monk of sorts, and some of my students tell me I am just like a monk except for the robes, so they call me a lay-monk. I still may become a monk at some point in time, though I feel in my heart that I have already.
My classes have very few monks now as they all leave the temple for university. My students now are primarily lay students (non-monks). I have students from all the ethnic groups in Lao (Khmu, Lao, Hmong, etc.), yet the majority of my students are Hmong, whom are considered the "lowest rung" of the economic and societal groups in Lao. To their credit, they also are typically the most diligent, industrious, honest, trustworthy, and eager to learn!
I strongly encourage female students to participate in my classes, as they are disproportionately present in educational facilities around the country. Much to my chagrin most families will not allow their young women to study ... especially in the evenings. They are generally kept cloistered due to societal and cultural norms in Lao. In my afternoon class, I am pleased to report that I generally have 50% females. My early evening class is about 30% female, however my late evening class, which is my most advanced class, is less than 5% female, and frequently I have none in attendance.
My students do not pay anything for my classes. The S.M.I.L.E. Project is maintained solely by private donations and assistance. Through sponsors, my project supports students learning in my classes as well as in high school, university, and various extra-curricular classes. I also help students achieve international scholarships for university. I have helped students to study in many countries abroad ... one in Holland, one in Canada, one in Macau, one in Israel, one in China, several in Vietnam and Thailand, and of course many in Lao.
Perhaps you will find it in your heart to contribute to our continued success in improving educational opportunities for impoverished Lao youth. After all, the youth in Lao are just like you! They want a proper education, to make a difference in the world, to make their families proud, and ultimately just to be able to SMILE at the end of each day.
Here are some of the ways you can support the students:
A sponsorship of $3000 USD allows students the chance to accept their opportunity to achieve a 4-year undergraduate degree at one of the universities, colleges, or technical schools in Luang Prabang. This sponsorship covers tuition, fees, documents, uniforms, textbook, and school supplies.

A sponsorship of $900 USD pays for one student in Luang Prabang to attend High School from the beginning all the way to their diploma; including tuition, fees, documents, uniforms, textbooks, and school supplies.

A donation of $500 USD supplies one student with a laptop computer, allowing them to learn about using the internet to accelerate their studies, and e-mail to connect with the world, plus Microsoft Word, Excel, and PowerPoint to give them skills that offer them an advantage in job placement when they are ready to enter the workforce.

A monthly pledge of $500 USD covers rent for the S.M.I.L.E. Project classroom and student housing.

A sponsorship of $300 USD covers one full year of High School for one student in Luang Prabang including tuition, fees, documents, uniforms, textbooks, and school supplies.

A monthly pledge of $125 USD covers the cost of one student's participation in the S.M.I.L.E. Project immersive English living and learning program, which includes room and board, medical/dental care, food, clothing, and all the necessities for life and study while living at the S.M.I.L.E. Project house.

A monthly pledge of $25 USD sponsors one student's enrollment in the S.M.I.L.E. Project Advanced English class 5 days per week.
A monthly pledge of $15 USD sponsors one student's enrollment in the S.M.I.L.E. Project Beginner English class 3 days per week.

A monthly pledge of $5-$10 USD per month covers the typical fee for a range of extra- curricular classes available around Luang Prabang in computer systems set-up, Microsoft WORD/Excel/PowerPoint, a variety of language courses in Chinese/Japanese/French/Korean, and private tutoring or extra classes in other subjects like math, chemistry, physics, and biology taught by expert local teachers.

NOTE:

Contributions may be made in any amount.

Online donations can easily be made through the PayPal link below in the "About Making Donations" section.

For citizens of USA, donations through the website are tax deductible under federal I.D.# 30-0029920.

Many other methods of donation are available ... please inquire by e-mail to info@SMILEproject.US
Each year I have a handful of students awaiting sponsorship for university, and sometimes a few who have been waiting since the previous year. I also have students in need of a sponsor for high school. There are always students awaiting sponsorship to attend my English classes, as well as those requiring a sponsor for living at the "S.M.I.L.E. House" to get English immersion as well as food, clothing, medicine, and me as their surrogate father. Many students ask me for assistance in paying for extra-curricular courses in all areas of study. I do my best to offer funding for these classes (when funding is available) to students who show great potential, so they can get the extra attention they need to succeed.
We would be delighted to have you as educational sponsors, and we always invite you to tell your friends, family, and colleagues about us, as well as any philanthropists you may know looking for a good cause to support! We love it when people decide to host their own gatherings to spread the word and help us raise funds for the S.M.I.L.E. Project by presenting a short video introduction to the SMILE Project, which we created. The students and I always enjoy joining such gatherings through Skype to meet your guests and answer questions. Feel free to contact me about hosting a gathering, or about anything else.

Warm Regards,
~Ajaan Michael
Founder/Director/Administrator/Teacher
info@SMILEproject.US
About making DONATIONS:

Donations are eligible for tax deduction through our fiscal sponsor, ERI, under 501(c)3 non-profit federal tax number 30-0029920.
Please note that donations through PayPal can be made with most major credit cards, direct debit cards, or your bank account.

You do not need a PayPal account to donate by Credit Card or Debit Card. If you are not familiar with PayPal, or simply prefer not to use PayPal, you may also donate by several other methods:
Credit Card (click link below)
Debit Card (click link below)
Personal Check
Business Check
Cashier's Check
Online Check
Money Order
Western Union (in person or online)
Wire Transfer

Please email to info@SMILEproject.US to inquire about these donation methods.

To Donate by Debit Card, Credit Card, or PayPal click the link below.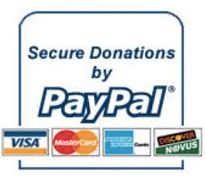 to DONATE click here

Donations are tax deductible for US citizens
501(c)3 Non-Profit tax number 30-0029920




For information about our fiscal sponsor and the other great projects they support, click the link below:
http://www.EarthRightsInstitute.org


**************************************

Look at what the SMILE Project has been doing!
Click below to view articles about us:

Swampscott Patch Article about SMILE Project
A Tourist Meets the SMILE Project 2012
More than a classroom experience

Sponsoring a student for a 4 year University degree
Many people choose to sponsor an individual student to attend university, so I have set up a sponsorship program to make that possible and add more SMILEs to Lao youth!

Here is something written by one of my students that may help you understand why I do what I do ...


My name is Novice Onkeo Sulinda. I live at Wat Saylom in Luang Prabang, Lao. I was born in Oudomxai province and I am now 17 years old. I have one older brother and three younger sisters in my family. We have seven people each others. My parents are a farmer and they also take care of animals and planting and fruit trees in the garden for selling in the market and I was help these career with my parents for five years ago. Now I was become a novice in the temple for 4 years and now I am still a novice. In the morning I study English at Mannivanh College and in the afternoon I study at the Buddhist school. I would like to thank you for supporting the SMILE Project so that Michael can come to Lao to help me and other novices and monks to improve our English, learn about computers, and also practice meditation with Michael and learn more about different meditations that Michael will teach us.
When I was kid my life so difficult to live and my family stayed by live from hand to mouth it's so hard for me to study in the school as other the friends Because my family we have so many people each other such as my parents has 7 people children I am second people and my parents cannot send every people to study in the downtown because my parents must use a lot of money for sending in school for us, an actually my family just only enough for living because in my hometown it's really the countryside and also difficult to make a good job or production and cultivate because all of areas in my village it's around by the high mountains and jungle forest it is not flat for making the garden or sometime we must look for the appropriate area or land to make a garden or planting some vegetables however my family we stayed by Right livelihood and Right action.
I am very wonderful that you sent Michael to Lao to help me in my learning and studying such as computer and English and grateful to you for supporting him to come to Lao. Please allow me to thank you and to wish you happiness, health, well-being, and long life. I think I can be more successful in my studies with help from Michael. He has been helping me a lot with my pronunciation so that when I speak with foreigners they can understand me better. Michael is a person who can make teach me many things for education and about how to make a good living. I am very proud to be his student and call him Brother because it means so very much for me.
I don't know how I can thank you for sending Michael to Lao. Since I have known Michael I have new things come to my life. For example, I can speaking English with other people who's from abroad and foreigner, and also I have learned about using internet and some program in the computer.
Finally, I don't have anything to give you, I have only my blessing and wishing you to have a good day.
Sincerely,
Novice Onkeo
*************

About Laos

Statistics:

Population = 5.76 million
Land mass = 91,428 square miles
People per square mile = 63
Life expectancy = 56.3 years
Literacy rate = 55%
Access to safe water = 51%
Average annual income = $500 us
Buddhist = 65%
Animist = 32.9%
Christian = 1.3%
Other Religions = .8%
Under age 5 mortality rate = 75/1,000

Lao Peoples Democratic Republic (dubbed Laos by its former French colonizers) is simply called Lao by its inhabitants. The people and language are also called Lao. Lao is a small communist country inhabited by 5.76 million people (latest estimates), has a total land area of 236,800 sq.kms, stretching more than 1700 kms from north to south and between 100-400 kms east to west. It is a land-locked and mountainous country in the centre of the Indo-China peninsula bordering China and Myanmar in the north, Vietnam in the east, Thailand in the west and Cambodia in the south. The 1865 km stretch of the Mekong river, one of the longest rivers in the world, defines the parts of its borders with Myanmar and Thailand, and also serves as a traditional link for Lao to Thailand and Cambodia. The Mekong River forms much of Lao's border with Thailand and flows for nearly 1,000 miles through Lao. The Annamite Mountains stretch for 1,300 miles along the eastern border with Vietnam. The terrain consists of heavily forested rugged mountains in the northern and central provinces, with some plains and plateaus in the south.

The French, when they seized power, stayed too short a time to place any priority on education. Villages in Lao are often so small - with a maximum of five or seven houses situated as far as twenty five miles from their closest neighbor - that it has not seemed practicable to have a school for each village. There is perhaps 55% literacy. The one University in Vientiane has a faculty of medicine, architecture and engineering, in addition to various arts subjects. Degrees are awarded up to graduate level.

Lao is the official language of the country and is spoken by 95 percent of Lao people. French is still spoken by some of the elderly Lao, and English usage has increased tremendously in recent years. English is the most studied second language in Lao, especially in the former capitol city of Luang Prabang which became a UNESCO world heritage site in 1995. English is the key to success for all Lao people in Luang Prabang. Many Lao living in the highlands speak a variety of ethnic languages. The Lao people make up 55 percent of the population, while members of the Khmu and Hmong groups represent nearly 20 percent of people. More than 120 other ethnic groups are also present, including the Yao, Akha, and Lahu, as well as small communities of Chinese and Vietnamese.

In the education sector, 40 percent of boys and 33 percent of girls attend secondary school—42 percent fewer children than attend primary school. One reason for this decline is that 65 percent of primary schools are unable to offer classes in all grade levels. Most schools offer up to only the second grade, which prevents children from completing their basic education. Approximately 25 percent of teachers lack formal training; in fact eight percent of them have not completed primary school. Teachers receive low salaries and are not equipped with the proper resources to teach. The government currently spends less than three percent of the nation's budget on education, ranking it 111th out of 132 countries worldwide.

Lao is, per capita, the most heavily bombed country in the world. The aerial bombardment of the 1960s and 1970s left approximately 16 million unexploded cluster bombs scattered throughout the country. Fifteen of Laos's 18 provinces are affected—an area of more than 33,000 square miles. Since 1975 there have been an estimated 11,000 casualties as a result of unexploded ordinances (UXO). There is a correlation between areas with UXO and high rates of poverty and food insecurity. Farmers, who use their crops to feed their families, are prevented from safely cultivating their land.

The United Nations World Food Program estimates that 30 percent of Lao do not have sufficient amounts of food for six months of the year. More than 40 percent of children under the age of 5 experience stunted growth due to chronic malnutrition. The national infant mortality rate is nearly six percent; and 7.5 percent of children die before reaching their fifth birthday—both rates are among the highest in Southeast Asia. An insufficient health-care system, high levels of food insecurity, and poor hygiene have contributed to Lao's poor health status.

Poverty is higher in rural regions, suburban areas without roads, and in central and northern provinces. Nearly 40 percent of Lao live below the poverty line, and three quarters of people earn less than $2 a day. Agriculture, mostly subsistence farming, employs 80 percent of the population and produces 41 percent of the country's gross domestic product. Crops include rice, sweet potatoes, corn, fruit, spices, and cotton. The government has instituted economic reforms and has recently relied on a resurgent tourism industry as a source of foreign exchange.

Lao PDR is a tropical country and its climate is affected by heavy monsoon rains from May to September. It is cool and pleasant from November to February, though the evenings might require a light coat or wrap. Occasional showers occur in March and April, but during this time, the weather is generally hot and humid.

The Mekong River valley to which the Lao PDR belongs, was inhabited as far back as 10,000 years ago. Ethno-linguistically, the Lao people belong to the Thai-Kadai group extending from the Brahmaputra to the Gulf of Tonkin and probably came in small groups as early as the 8th century AD from South China. They established small districts known as muangs under hereditary chieftains. Until the 13th century, there were several independent Thai muangs in northern Thailand and Laos. From about the 7th century to about the 11th or 12th century, there was a strong influence of Hindu culture and religion in Lao. This is reflected in the Lao national version of the Ramayana and archaeological finds, Shiva lingas and similar icons in different parts of the country. Buddhism had a major impact, most obviously in the language, which uses a script derived from Pali. It is the main religion of the country.

Original inhabitants of Lao migrated from southern China beginning in the 700s. The Lan Xang kingdom ruled the region from the 14th century until Laos was split into three separate kingdoms in 1713. After a brief time under Siamese (Thai) rule, Lao became a French protectorate in 1893. After World War II, France battled with Lao nationalists, granting Lao full independence as a constitutional monarchy in 1954. During that time, both the communist Pathet Lao group and Vietnamese forces invaded central Laos, sparking a civil war. A cease-fire was arranged in 1962, and opposing forces agreed to a coalition government.

Even with an average growth rate of 2.6%, the population density of Lao remains one of the lowest in the region, i.e., 19.4 persons per square kilometer. Life expectancy, at 51 years, is still one of the lowest in the world. Infant mortality, under-5 mortality, and maternal mortality rates are quite high. About 50% of the adult population is illiterate.

The Lao people are predominantly Buddhists (over 90%). Other than Buddhism, spirit worship, animism and ancestor worship are practiced among some of the various tribal groups. There also exist a few Christians, and a small Muslim community, mainly the Chams, or Cambodian Muslims, who fled Pol Pot's Kampuchea in the 70's. They have their own mosque, as do the Indian Muslims, where most of the Islamic diplomats also repair for prayers.

The Lao are ethnically diverse, comprising some 68 tribes, each with its own language, sub-groups and religious beliefs. Chief among the tribes are:

The Lao Loum, who occupy the lowland plains and the Mekong river valley, and constitute some two-thirds of the total population.

The Lao Theung (Khmu), comprising about 22% of the population, who occupy lower mountain slopes and who are thought to have been the first inhabitants of the Lao PDR.

The Lao Soung (Hmong), who occupy the higher mountain slopes over 1000 metres, constituting about 10% of the total population. The Hmong belong to the Lao Soung group of tribes.
The total number of ethnic groups (68 main groups and 149 sub-groups, according to the Census of 1995), represent a diversity of culture and social forms. A matriarchical structure seems to take predominance in Lao society.

The first well-known Lao political figure was the 14th century muang leader Fa Ngum who captured Wieng Chan (Vientiane) and parts of Northeast Thailand to set up, in 1353 AD, one of the largest kingdoms of South East Asia. He named his Kingdom Lane Xang, or the Land of a Million Elephants. In fact, the written history of the Lao PDR may be said to begin with Fa Ngum. It was Fa Ngum who made Theravada Buddhism his State religion. Till the mid-16th century, the capital of the Lane Xang monarchs was Luang Prabang. Subsequently, it was shifted to Vientiane. There were wars in Lane Xang during the 17th century, leading to the breakup of the Kingdom into three States namely, Luang Prabang, Vientiane and Champassak. These states came under Siamese influence and Laos became a vassal state of the Siamese Empire.
In the late 19th century, the French made inroads into Indo-China and eventually took Lao over from the Siamese. They also united Lao principalities as one colonial territory, but never found it profitable to develop the country commercially. The Mekong was not fully navigable and the country was too mountainous for plantations or agricultural production. To the French, the importance of Lao was mainly as a buffer between Siam, British Burma and the economically important Annam and Tonkin regions.

During the Second World War, the French Government was briefly replaced by the Japanese, and the Lao King Sisavanhvong proclaimed his independence from the French in April 1945. However, Japanese rule collapsed as a result of their defeat in the Second World War. Subsequently, in August 1947, all former Lao territories were united under the name of the Kingdom of Lao, which was granted independence and sovereignty by the French in 1953 under the Treaty of "Amity and Association".

The defeat and withdrawal of the US from Vietnam in 1975 led to the collapse of anti-communist resistance in Indochina, including in Lao. The Lao People's Revolutionary Party, headed by Kaysone Phomvihane, assumed power in Lao and the name of the country was changed from "Kingdom of Laos" to "Lao People's Democratic Republic". Kaysone Phomvihane, with the help of the Lao People's Revolutionary Party, ruled the country as Prime Minister and President until his death in 1992. He was succeeded by his former deputy, Khamtay Siphandone, as the Secretary General of the Party and the Prime Minister. After the National Assembly elections of 1998, Khamtay Siphandone was elected as President of the Lao PDR. The seventh Congress held in March, 2001 re-elected him as the President of the Lao People's Revolutionary Party (LPRP). A new Cabinet line-up with Bounnyang Vorachith as the Prime Minister was elected immediately after the 7th Congress of 2001.

The present Constitution of the Lao PDR was adopted on 15th August 1991. The key thrust of the Constitution is that while the Lao People's Revolutionary Party is responsible for setting broad policy guidelines, the Government is expected to manage day-to-day administration within the policy guidelines so defined. The present President of the Republic is also the General Secretary of the Lao People's Revolutionary Party (LPRP). The President can appoint or dismiss the Prime Minister and the Government with the approval of the National Assembly. The National Assembly is elected for a period of five years. The National Assembly meets twice a year and remains in office for five years. Its present strength is 106 members, who were elected to office in 2002.

The government inherited a war-torn and extremely under-developed economy in 1975. It was faced with the formidable task of reconstruction and development. During the first few years, there was little respite from falling living standards and general economic uncertainty. Recognizing the inadequacy and weakness of the ideologically preferred economic framework, the Government initiated its comprehensive restructuring. Accordingly, in 1986, the New Economic Mechanism was introduced. It granted operating autonomy to private enterprises. Domestic and foreign investors were given a major role in the economy. Private sector activity was allowed in most sectors, including rice production. In addition, the Government introduced changes in its financial policy. The country's development strategy shifted towards a greater market orientation and a liberalization of the economy. During the '90s, the Government adopted measures under the Medium Adjustment Program of the IMF and the World Bank, with the objective of establishing domestic and external financial stability as well as structural reforms. The small construction and manufacturing sectors also witnessed an impressive growth as domestic and foreign investors responded to the new opportunities opened by the reforms. Strong emphasis was laid on advancing towards comprehensive and genuine reforms to enlarge privatization, strengthen the commercial basis of banking, and build on adequate legal regulatory framework. Macro-economic performance considerably improved in 1993-94 with real growth of about 7%. External factors performed well and the economy improved.

The Lao economy continues to be dominated by the agricultural sector even though its share has declined in recent years. The economy remains vulnerable to weather conditions, as agriculture is heavily dependent on rainfall. With the recent installation of irrigation water pumps from India, agricultural production, particularly paddy cultivation during the dry season, has improved significantly. In 2000, Lao declared that it had attained self-sufficiency in rice. The Government has also promoted industrial and service sectors with main thrust on power generation, tourism and transportation. Strategy has been aimed at improving the country's infrastructure and development of hydro-power for exports. In recent years, the garment industry and exports have registered high growth.

The Asian crisis that engulfed South East Asia in mid-1997 did not leave Lao untouched. The local currency, the Kip, pegged to the Thai Baht, has sharply depreciated. Despite marginal recovery in the region, the Lao Kip continues to remain at a very low level i.e. around 8,000 Kip to a dollar, as compared to 900 Kip to a dollar in mid-1997. The domestic purchasing power has also been lost significantly as the consumer price index registered an increase of over 400 per cent between June 1997 and June 2002. Transport and communication infrastructures remain a major challenge, and the efforts to tackle them suffered due to the regional economic crisis. In 2000, GDP growth rate was 5 % compared to 4% in 1998, indicating a small increase in per capita income, while industry grew at 7.5%, marking a decrease by 1% compared to the previous year. Services and agriculture recorded a growth of 5.7 and 5 per cent respectively.

The 7th Party Congress, followed by the National Assembly and the newly appointed Government, declared in 2001 a long-term policy objective of taking the Lao PDR out of its 'Least Developed Country' status by 2020. The Committee for Planning & Cooperation has been entrusted with the responsibility to draft suitable programs, both in short and long term, to achieve the target.

Water constitutes the most important natural resource endowment of the country. There is huge potential to develop hydro-power for export to Thailand and Vietnam. A rich forest cover is another major natural resource for Lao. 80% of domestic energy consumption is based on fuel wood, and an estimated 300,000 hectares of forest are lost annually. As a result, there has been a serious depletion of forest cover, from nearly 70% to about 47% of the total land area. Lao forests contain a wide variety of tree species that are suitable for commercial use. Sizeable deposits of gemstones, gold, copper, iron ore and tin are known to exist in the country. Exploration of potential resources is under way. Though the Lao PDR is well endowed with natural resources, its per capita GDP has been revised downwards to US $300 due to currency devaluation.

Notorious for being situated at the heart of the Golden Triangle, the Lao PDR is a traditional opium growing country. Opium is grown mainly in the northern mountainous stretches in areas where crops such as rice have so far been difficult to grow. The Lao Government is now, in conjunction with the United Nations, the ADB, the IMF and the World Bank, making serious efforts to eliminate the production of opium through programs such as the growing of alternate cash crops; the building of feeder roads into the remotest areas to help the sales of these crops; the setting up of small clinics & rehabilitation centers; the provision of basic education & alternate employment; and several others.
"For the first time in many years, we can now safely assume that Lao is no longer a supplier of illegal opiates to the world", according to the UNODC in June, 2005.

The Lao capitol of Vientiane boasts of two hospitals (the second inaugurated in 2002) and a small clinic for foreigners. However, most expatriates in Lao use the medical facilities across the border in Thailand.

Very little exists by way of entertainment in Lao, apart from a few snooker bars and nightclubs. The National Culture Hall was financed and built by the Chinese and inaugurated in 2000 for state functions. There are no commercial cinema halls or theatres. There is an Opera House, but mainly an institution to teach Lao music and ballet.

The Lao, like the Vietnamese, are thoroughly omnivorous. Vegetarians will delight in the fresh, crisp vegetables served in Lao restaurants, but should specifically ask that no fish or oyster sauce is added. A wide variety of fish is available, while the staple meat is buffalo, Lao people also consume a lot of pork. Sticky rice is the most common food.

Traditional transport in Lao makes extensive use of the Mekong, especially in matters of trade; but the Mekong is not navigable, either down its full length, or throughout the year. Dirt roads were used by the Lao until the advent of the French, who built the first roads and the first big bridges. The French also introduced a railway line, but this was only used as a ferry to transport goods from the nearest sea port in Cambodia up to a river landing in southern Lao. No attempt was made to introduce railways as a serious transport carrier of goods and passengers.

For the most part, road travel in the principal cities, and connecting them, is comfortable, on good Chinese or Vietnamese built roads, though drivers are offensive rather than defensive, which makes for a scary ride for passengers, and motion sickness medication is a must for everyone. Interior roads however do not exist, and surface travel is not possible except in four-wheel drives. Southern roads are generally being built faster than northern ones, due to the mountainous & rocky terrain of Lao's northern provinces.

In the mid-1960s, hostilities between the United States and communist North Vietnam escalated, pulling Lao into the middle of the battle. North Vietnam used the country as a staging area for its troops against the South Vietnamese army and U.S. forces. The United States began a bombing campaign in an effort to destroy North Vietnam's supply line, the Ho Chi Minh Trail, which ran down the mountain valleys of eastern Lao. An average of one planeload of bombs was dropped every eight minutes for nine years. By the time fighting ceased in 1975, an estimated 200,000 Lao had been killed, most of them civilians.

The Pathet Lao seized complete power in 1975, establishing a communist government and renaming the country the Lao People's Democratic Republic. Members of other political parties lost influence and quickly fled the country. In August 1991, Lao adopted a new constitution that renounced socialism but retained a one-party government. The communist party remained in control but began allowing market forces to drive the economy. Lao became a member of the Association of Southeast Asian Nations in 1997 and served as chair of the organization in 2004. The government is currently in the process of applying for full membership to the World Trade Organization.
****************************************************************************************************

Lao Cuisine: Click Here to learn about Lao food and the many forms of RICE
*************************************************************************************************************
Thank you for visiting www.SmileProject.US !!!